The handbag manufacturer provides a type of summer dusty pink handbag
In this summer when the small fresh style is popular, the handbag manufacturer provides you with a type of cool and refreshing dusty pink handbag!
If there is a soft color, it must be dusty pink. The dusty pink color has low saturation level but can better highlight softness and elegance. The simple dusty pink handbag with neat stitching and good-looking hardware highlights the lady image. With such a handbag, the overall sense of fashion is enhanced. The dusty pink is one of the most fashionable color systems this year, and many brands also launch the dusty pink handbag and clothes. The handbag manufacturer thinks the dusty pink is valuable to get.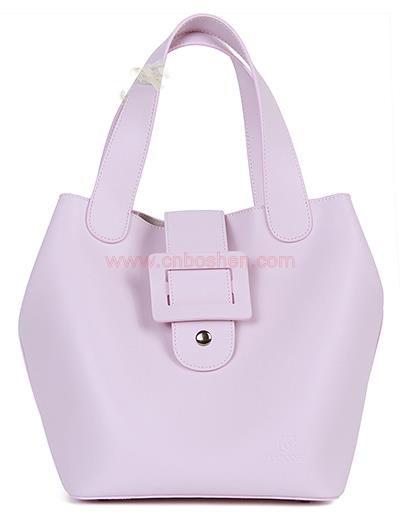 Welcome to customize handbag from Guangzhou Boshen Leather Goods Manufacturer. We have many professional designers to customer high-quality handbags for you!