Leather bag manufacturer teaches you to distinguish the characteristics of different types of leathers
Boshen Leather Goods Manufacturer is a leather bag manufacturer which is focus on made-to-order high-end leather goods and as a professional manufacturer, we know everything well about the leather materials, so today, we will teach you to distinguish the characteristics of different leathers!
Cow leather is divided into two types, including cattle hide and buffalo hide. The pores on the surface of cattle hide are circular-shaped with irregular arrangement. The pores on the surface of buffalo hide are thicker than those of cattle hide and the cortex of buffalo hide is looser; sheepskin is thin and soft and it is an ideal fabric material; pigskin has better properties of permeability and water vapor permeability and pores on the surface of it are round and also thick. Different types of leather materials have different characteristics and uses, so leather bag manufactures suggest that people should choose the leather materials based on their characteristics.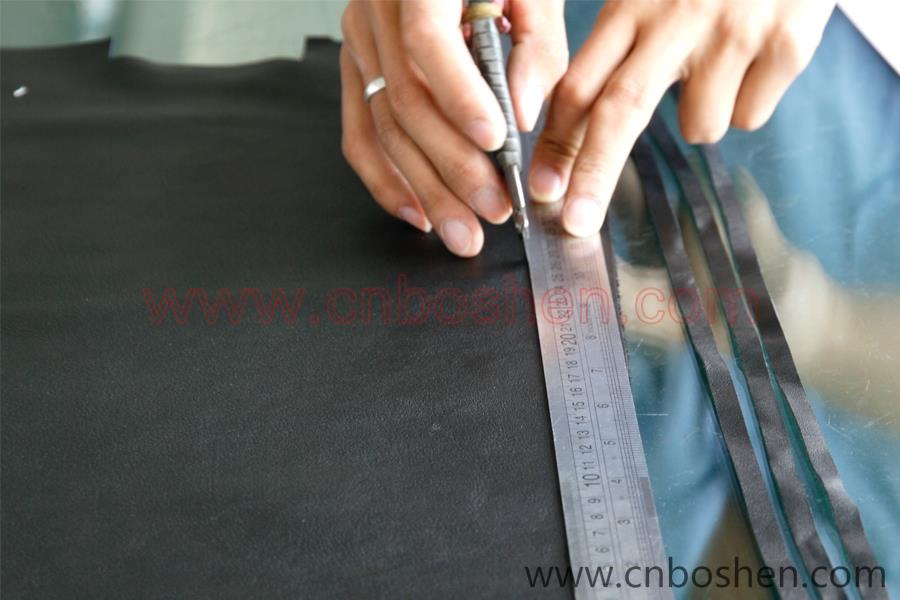 Guangzhou Boshen Leather Goods Manufacturer has years of brand OEM/ODM experience. Its products have exquisite workmanship with selected materials. Welcome to consult!