A warm welcome to the visit of the Malaysian delegation to Boshen leather goods manufacturer
On December 7, 2018, a delegation of Malaysia Sabah Association visited Boshen. On behalf of Guangzhouleather goods manufacturers, Boshen extended a warm welcome to the visitors.
We introduced our exhibition halls and various kinds of leather products to the Malaysian delegation of more than 20 overseas Chinese. They showed great interests and expressed that they would place orders to us. After that, we led them to our workshops. They showed interests in every production process of Boshen.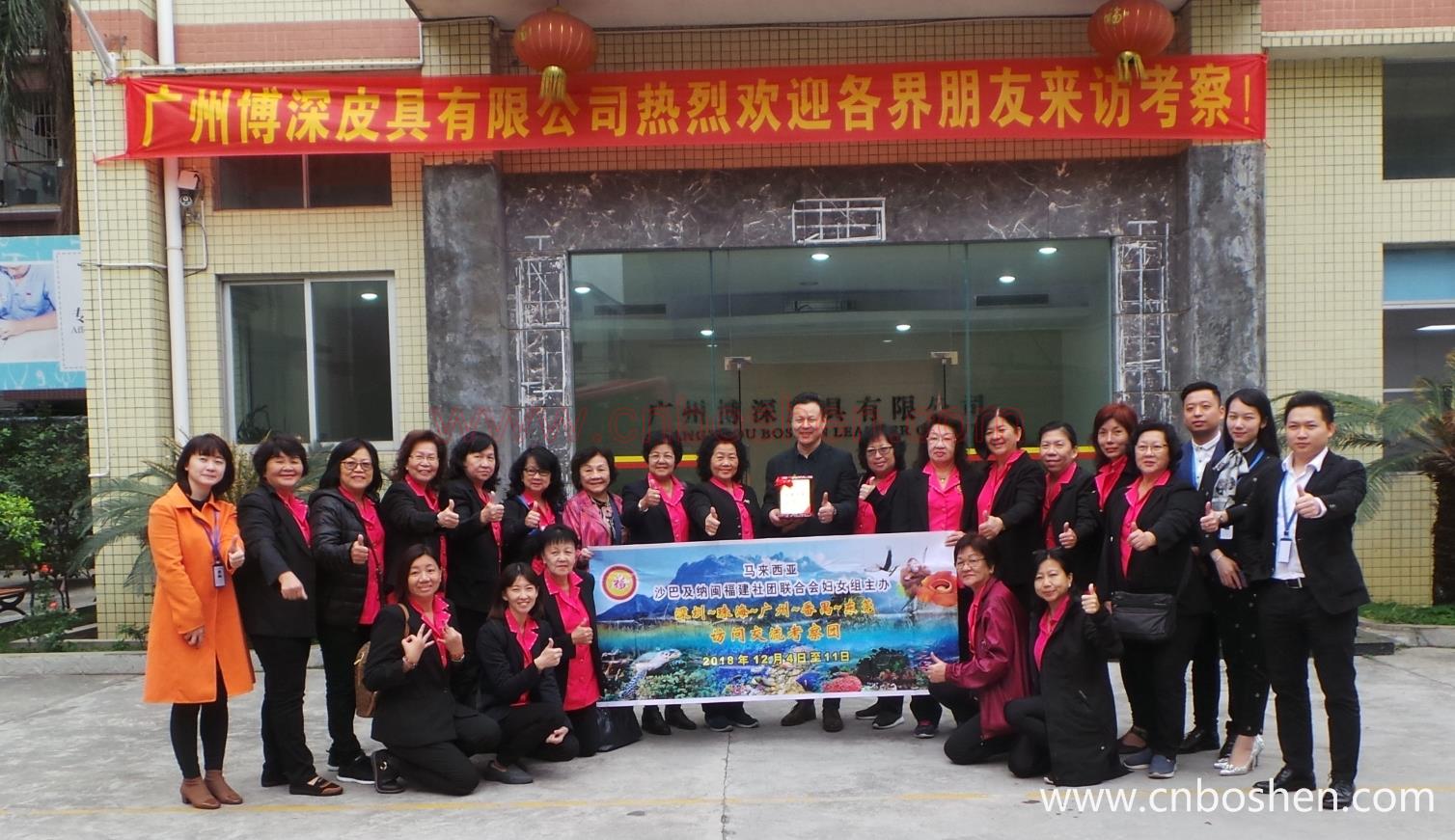 It is a great pleasure for us to have an in-depth exchange on behalf of Guangzhou leather goods manufacturers with the overseas Chinese from Malaysia Sabah Association. At the same time, we welcome you to visit Guangzhou Boshen Leather Goods Manufacturer. Let's progress together!