We welcome foreign customers to Boshen Leather Goods Manufacturer for a visit, inspection, and talks on cooperation.
On April 2019, two groups of customer people from the U.S. and Australia arrived at Boshen Leather Goods Manufacturer for a tour and talks on leather goods custom-making.
The American customer people were here to follow up the volume production, while the Australian visitors were our new customer. We showed them to our sample display hall, workshops, and automated equipment. They said that they were delighted to visit Boshen Leather Goods Manufacturer and impressed by the excellent working environment, orderly production processes, strict quality control, and leading-edge automated equipment in our factory. They told us that they looked forward to further exchanges and cooperation with us.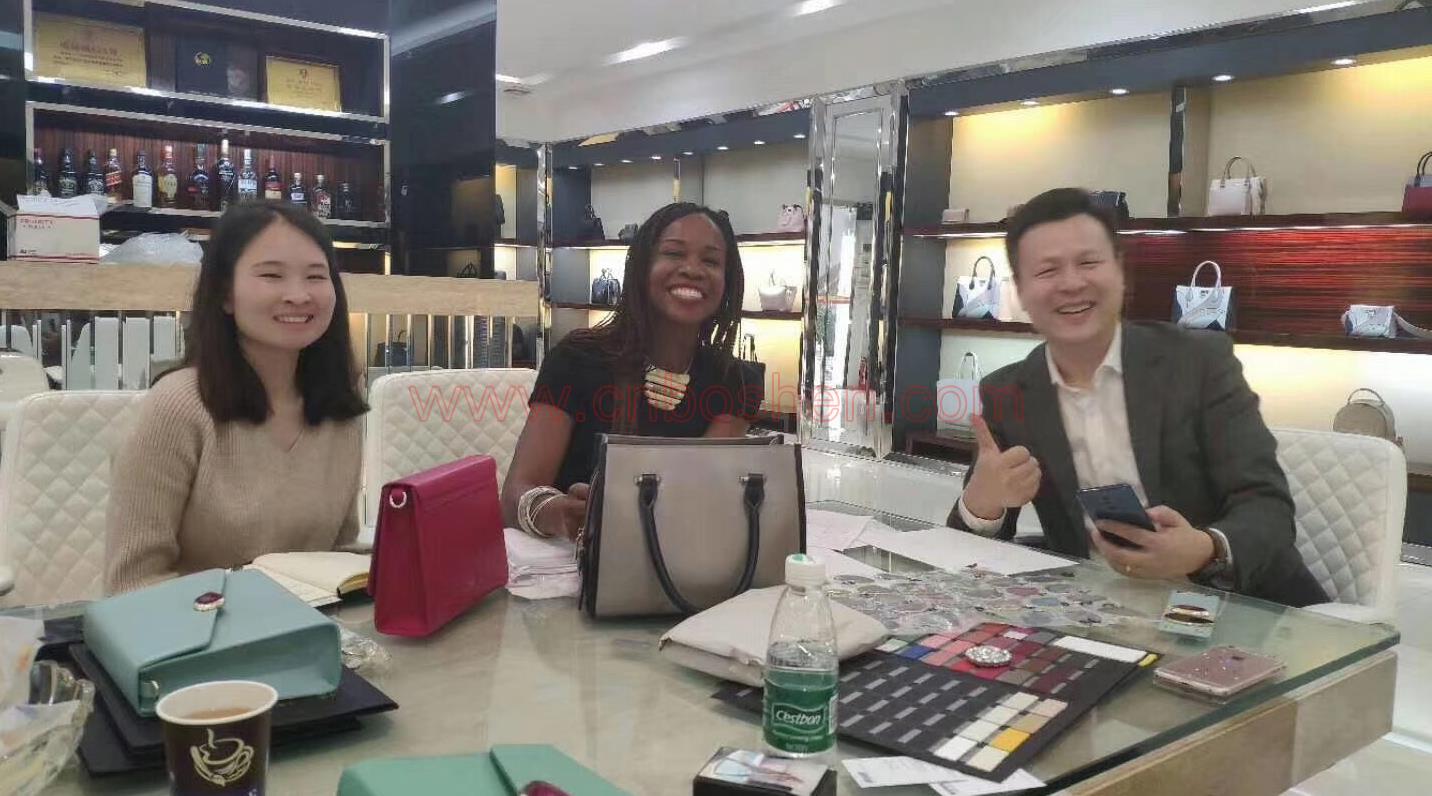 We at Boshen Leather Goods Manufacturer are a specialist in custom-making high-end leather products. The leather goods custom-made by us meet customer requirements and preferences, so they are highly popular with customers. No matter who you are, you are always welcome to our company for a visit!