Congratulations to Boshen Leather Goods Granted New Patents of Leather Processing Design
Recently, Boshen leather manufacturers research and develop independently the utility model patent certificate granted by the State Intellectual Property Office, which is another contribution made by Boshen Leather Goods as a promising Leather Goods manufacturers to China's leather industry.
Boshen Leather Goods mainly manages high-end brand Leather Goods foundry business, which pay more attention to the leather processing technology and leather design work. The name of the patent got by Boshen Leather Goods is the backpack that can be replaced. This design provides a new idea for the backpack design, which can be widely used in the backpack custom, design and other aspects. I believe it will reflect the great value in the future market promotion.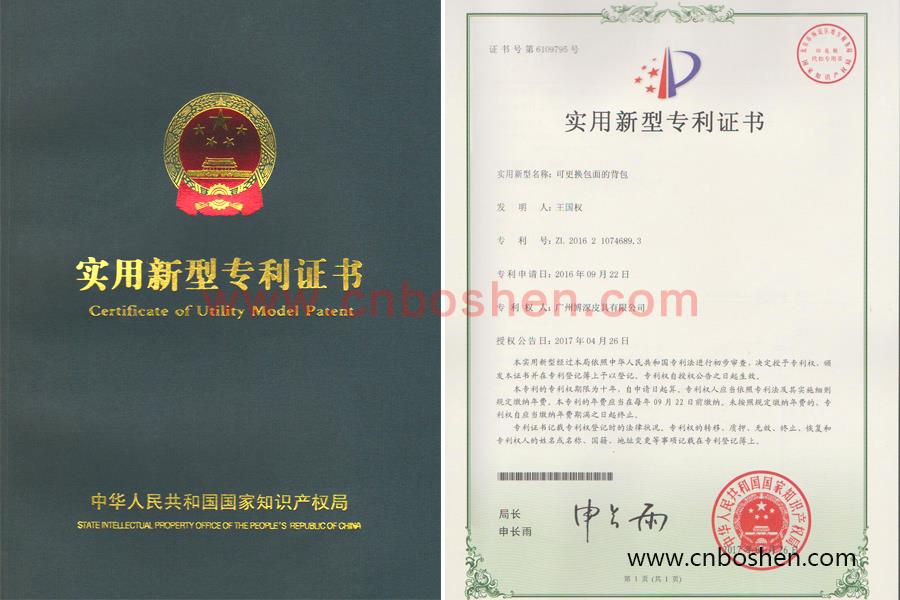 As a processing type leather goods manufacturer, Boshen Leather Goods will strive to make the biggest contribution for China's leather processing industry.