As the capital of leather goods in China, Guangzhou is home to the largest number of leather goods manufacturers. How do customers find satisfactory manufacturers with which they intend to cooperate? Operation duration of factory is a key factor.
There are many indicators of whether a leather goods manufacturer in Guangzhou is good or not, such as company size, technical ability and customer quality. Customers who know only a little about leather goods market can carry out evaluation from the perspective of operation duration of factory. Manufacturers which have been operating for a long time surely enjoy uniqueness and stability in their business, thus they can be trusted.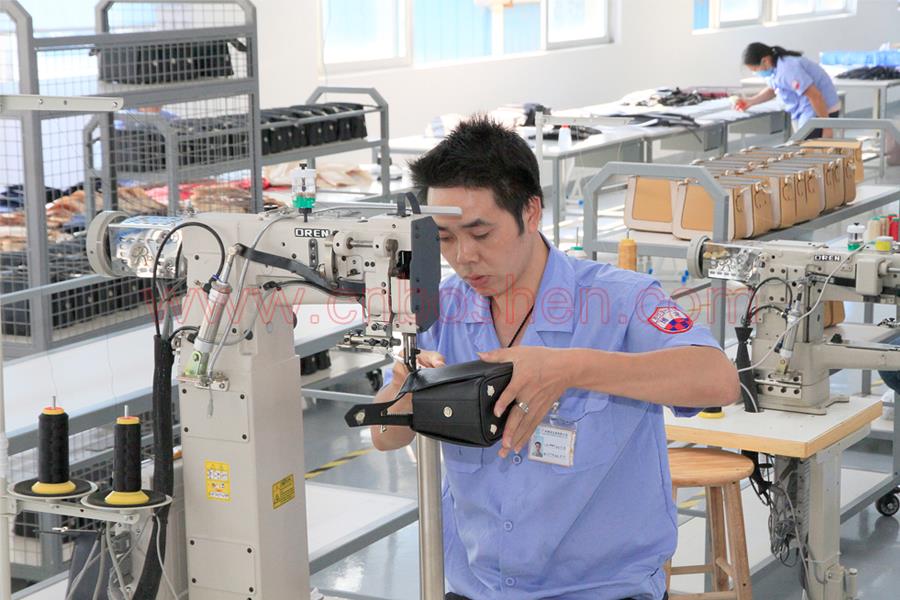 Boshen leather goods manufacturer has been engaged in high-end leather goods processing for more than 20 years and it has been enjoying quite stable business among all the leather goods manufacturers in Guangzhou. If you are seeking cooperation with leather goods manufacturer in Guangzhou, you are welcome to Boshen.