Yesterday, a customer consulted Guangzhou Boshen Leather Goods Manufacturer on manufacturing of customized high-end handbags. Well, the customer found the right manufacturer.
The customer needs to order handbags made of PVC and genuine leather. The customer decided to change the previous cooperative leather goods manufacturer, because the products of the former manufacturer failed their product requirements. There was a great difference in zipper color and the manufacturer was irresponsible. Therefore, when coming to us, they first asked how we would handle this problem in case of such circumstance.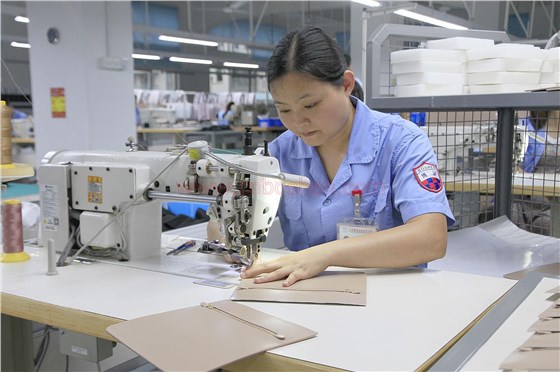 As an excellent leather goods manufacturer, Boshen has always committed itself to the principle of giving first priority to "integrity, quality and first-class service". We assured the customer that we would undertake the liabilities for any problems which are on our side.